Elijah Pierce Scores Sensational 3rd Round KO Of Mike Plania In Overtime Boxing's (OTX) Debut Event
Sports Media Giant Overtime Ventures Into Boxing With 4 Cards This August
The 4 Shows Will Take Place At Overtime's 'Elite Arena' In Atlanta Every Friday
Elijah Pierce Knocked Out Mike Plania In Round 3 Of The Inagural DAZN Main Event
Overtime has made significant progress in Basketball and American Football developing young talent into the highest levels of the sport and Friday saw them take their first venture into the world of boxing.
The sports giant's target audience is 'Gen Z' sports fans which means the large majority of their promotional work is done on social media where they have built close to 100 million followers across all platforms including a Boxing-centred OTX Instagram account with 600k followers, despite only posting content for about six months.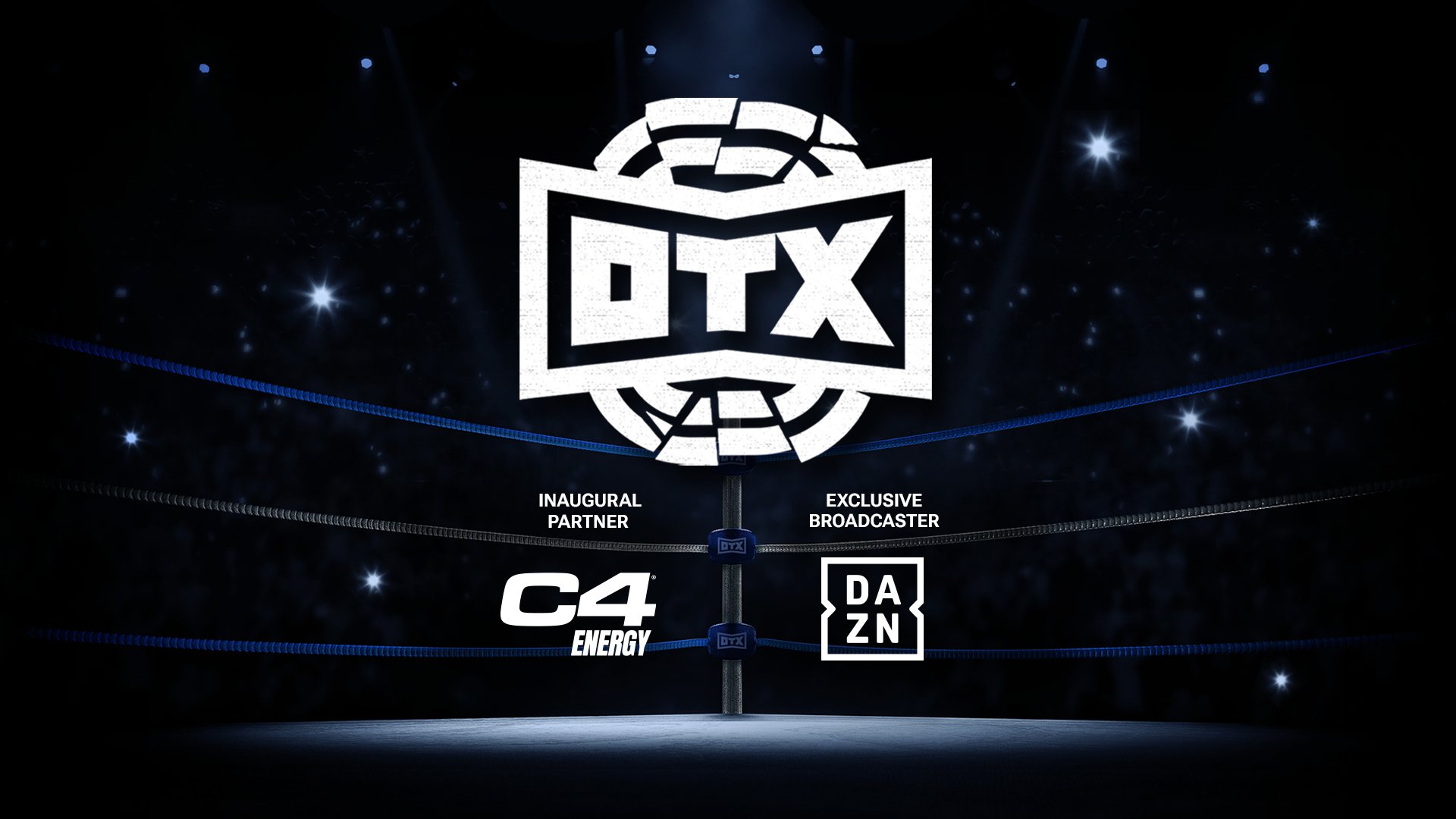 This also makes the company an ideal partner for the streaming service DAZN.
Overtime launched their boxing series OTX this Friday with a 5-fight card which saw Super Bantamweight contenders Elijah Pierce and Mike Plania square off in a small 18ft by 18ft ring, done on purpose to increase action and KO's, from the Overtime Elite Arena in Atlanta, Georgia, USA.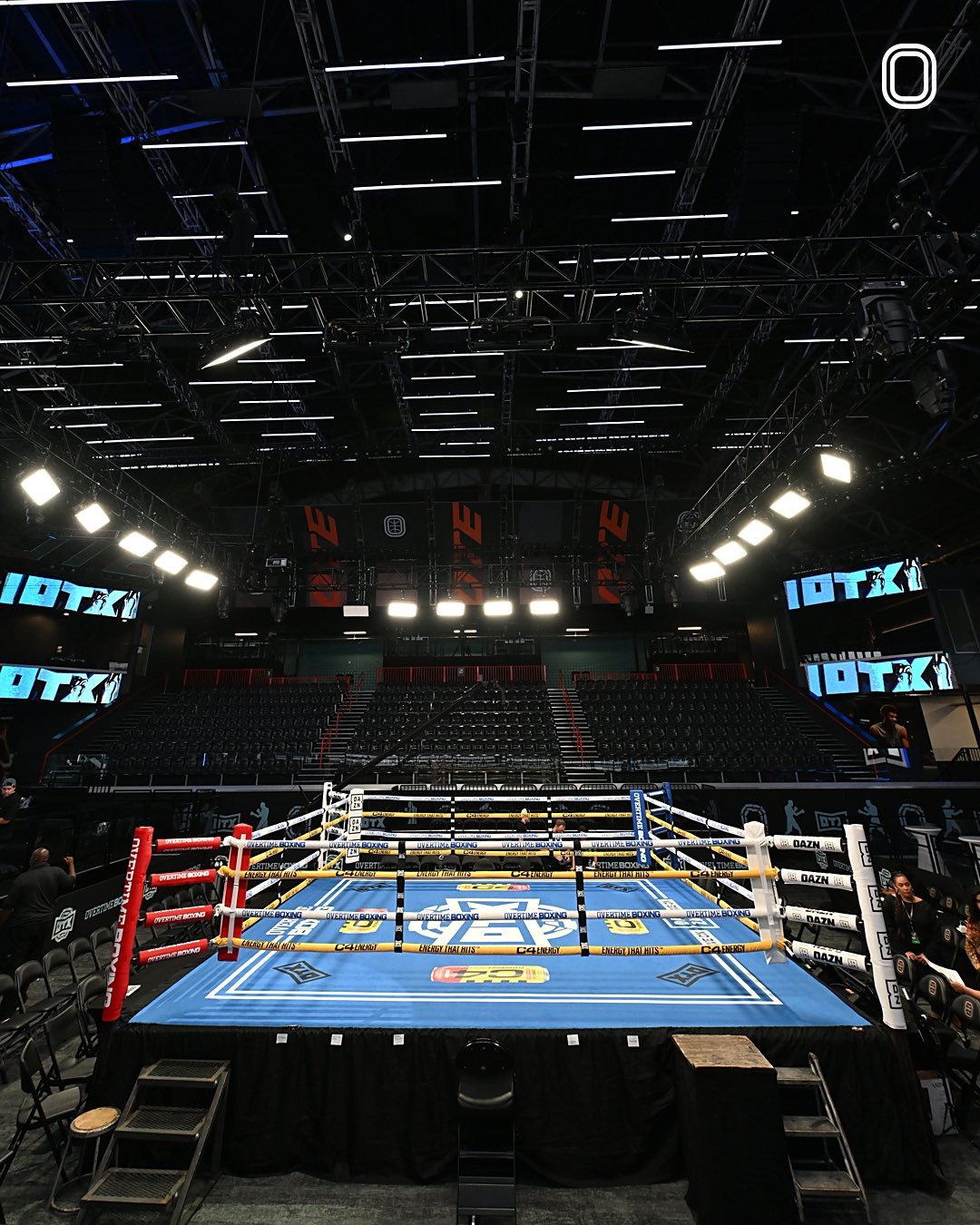 Fighters who score a KO are awarded additional money, and their purse is further increased if that knockout takes place in the first or final round. No draws will happen, if a bout is drawn then a winner takes all round will take place.
Elijah Pierce vs Mike Plania Recap, Result
After losing the first two rounds and being hurt in the second, 26-year-old southpaw Elijah Pierce produced a sensational one-punch KO of 'Magic' Mike Plania to establish himself as a legitimate contender at 122 pounds.
Pierce struggled to adjust to the ring size starting slow and staying on the ring ropes where he was caught with a right hand by Plania – the best punch of the round. Pierce looked uncomfortable with the range and pace that the fight was being fought at.
The second saw Pierce start a little bit better with a long southpaw right hook at range but Plania closed the distance with around a minute to go and momentarily hurt Pierce with a right hand, following it up with a combination.
Round 3 saw Pierce make the adjustment he needed, going on the front foot with a tight guard, being the aggressor and holding his feet. Plania could no longer move Pierce, as soon as he finished throwing, Pierce would come right back.
Around 45 seconds in, Pierce landed a brilliant straight left hand that ended the fight in an instant – a statement win for the 26-year-old and a clear indication of his punching power.
Elijah Pierce vs Mike Plania Undercard
Ricardo Lucio Galvan vs Xavian Ramirez
The card opener was a battle of 4-0 Featherweights over four rounds and Ricardo Lucio Galvan scored a minor upset with a 39-37 X3 unanimous decision win over Xavian Ramirez.
A fight of two halves – Ramirez started the fight better landing the cleaner power shots on Galvan but the Mexican native bought the fight to Ramirez in rounds three and four and his relentless pressure earnt him the decision win.
Gabriel Muratalla vs Edwin Rodriguez
Gabriel Muratalla moved to 10-0 with a 60-54 X2, 59-55 decision win over journeyman Edwin Rodriguez in their six-round Super Bantamweight fight.
Muratalla looked impressive throughout the contest with sharp punches and dealt with the unpredictability and unorthodox style of Rodriguez well.
The 11-7 boxer put the pressure on Muratalla but clearly was beaten by the movement and hand speed of Muratalla which saw Rodriguez come second-best in most exchanges.
Haven Brady Jr vs Andre Rene Rodriguez
21-year-old Haven Brady had too much for Andre Rodriguez in their six-round clash of 9-0 Super Featherweights.
Brady took a 60-54 x3 shutout win as well as Rodriguez's unbeaten record. Rodriguez, the significantly taller fighter, neglected his height/reach advantages choosing to fight Brady up close, at range.
Amateur standout Brady, who has fought on Top Rank shows, was the more seasoned and powerful fighter, knowing how to come off better in exchanges and carefully choosing his moments.
The uppercut was the theme in rounds five and six with a spell in round five where Brady unleashed about a dozen uppercuts in thirty seconds on Rodriguez and went back to that shot when he was up against the ropes after two solid right hands from Rodriguez in the final round.
Oshae Jones vs Miranda Barber
2020 Olympic Bronze medallist Oshae Jones went 4-0 and claimed the NABF title with her dominant 80-72 decision win over journeywomen Miranda Barber.
Jones pounded the body in the fourth and pushed Barber onto the backfoot. The fifth was even more one-sided with Barber taking some clean power shots in the round and Jones looking like she could get a TKO.
A stop in the action delivered the best shot of the fight for Jones as Barber was unaware that the ref called for the action to continue and took several clean shots, complaining to the ref and reassuring the crowd whilst still taking punches.
Jones might've won convincingly but she still needs more development and rounds before facing the top fighters at either 147 or 154.
Future Overtime Events
Overtime returns on the following three Fridays in August: Aug 11, Aug 18 and Aug 25 at the Overtime Elite Arena live on DAZN.
Albert Bell vs Presco Carcosia headlines Overtime's Aug 11 event. Kurt Scoby and Narciso Carmona top the bill the following Friday and the 4-card series is concluded by Lorenzo Simpson who takes on Vladimir Hernandez on Aug 25.
Also Read; Smith vs Eubank 2 Undercard CONFIRMED