WWE SummerSlam 2023 Preview
SummerSlam, WWE's self-proclaimed 'biggest party of the summer' is this Saturday live from Detroit, Michigan. The event is set to be headlined by a family feud spanning across years at this point, when Roman Reigns defends his WWE Undisputed Universal Championship against his cousin, Jey Uso, in Tribal Combat. 
Aside from the main event and a few other small things, the build to this Premium Live Event hasn't been the best and it feels like this show should be much bigger than it's being made out to be. Nonetheless, there are some great-looking matches on this card, so let's get into it. 
SummerSlam 2023 Card
Slim Jim Battle Royal
WWE has a new partnership with Slim Jim, and due to this, they have their own sponsored match, which happens to be a 20-man Battle Royal. So far, we know that the confirmed participants for this match are LA Knight, Sheamus, Otis, Chad Gable, Shinsuke Nakamura and Tommaso Ciampa. With the growing popularity that LA Knight has seen over the past few months, it was a shock when he lost his chance to become number-one contender for the United States Championship. Fans then clamored for him to be on SummerSlam, so WWE has put him in this Battle Royal. From the outside looking in, it seems like this match was strictly made just for LA Knight to get a moment on the show. So, I wouldn't be surprised if he picked up the win here. Other than that, there's been no real build to this match and it was sprung onto us less than a week before the event. Maybe we can look forward to some surprise entrants, though.
MMA Rules Match: Ronda Rousey vs. Shayna Baszler 
At last month's Money In The Bank event in London, England, Shayna Baszler and Ronda Rousey walked into the show as WWE Women's Tag Team Champions. Then, in a shock to everyone, Shayna turned on Ronda, costing them the Tag Titles against Liv Morgan and Raquel Rodriguez. Shayna would later go on to talk about how she turned on Ronda because she was tired of living in her shadow. While Ronda was handed everything, from the UFC to being brought into WWE and immediately thrust into the highest spots and main events, Shayna struggled to scratch and claw her way through the independent scene, NXT and eventually the main roster of WWE. Call it jealousy, or call it truthful, Shayna Baszler had a reason for her attack. And while Ronda Rousey was upset that her former best friend and training partner turned on her, she vowed to get revenge. We've seen these two brawl at the sight of each other week in and week out on Monday Night RAW, but this past week they've finally agreed to settle this at SummerSlam but under one condition.
MMA Rules. The two former UFC alumni are going to fight at SummerSlam. But, what do MMA rules actually mean? Well, it hasn't been explained. We've seen WWE bring back the fight pit from NXT to the main roster, but it's believed that MMA rules is not that, or else they would've just made it a fight pit match. Will there be a cage? We're unsure. But, we do know that these two are looking to beat the hell out of each other, and this could surprisingly be one of the more intriguing matches of the night. 
Intercontinental Championship: Gunther vs. Drew McIntyre
Drew McIntyre was out for quite sometime, seemingly unknown to everyone if he would even return to WWE, with rumours swirling that his contract could be up with him electing to not re-sign. But, last month at WWE's Money In The Bank event, Gunther defeated Riddle to retain his Intercontinental Championship. Following the match, his music hit, and Drew made a big return, staring down the seemingly unstoppable giant. Drew ended up hitting him with his signature Claymore Kick before holding up the Intercontinental Title and making it clear what he wanted. Now, these two behemoths will collide this Saturday for the championship. While it's hard to say who will win and walk out as champion, we do know that Gunther is just a little while away from surpassing Honky Tonk Man as the longest-reigning Intercontinental champion of all time. So, will WWE have Gunther surpass his reign? Or will Drew McIntyre put a stop to the champion's dominance and hold gold once again? Hard to call. But, one thing is for certain, these two men will most likely put on yet another classic match, just like the one that had at this past WrestleMania, which also featured Sheamus.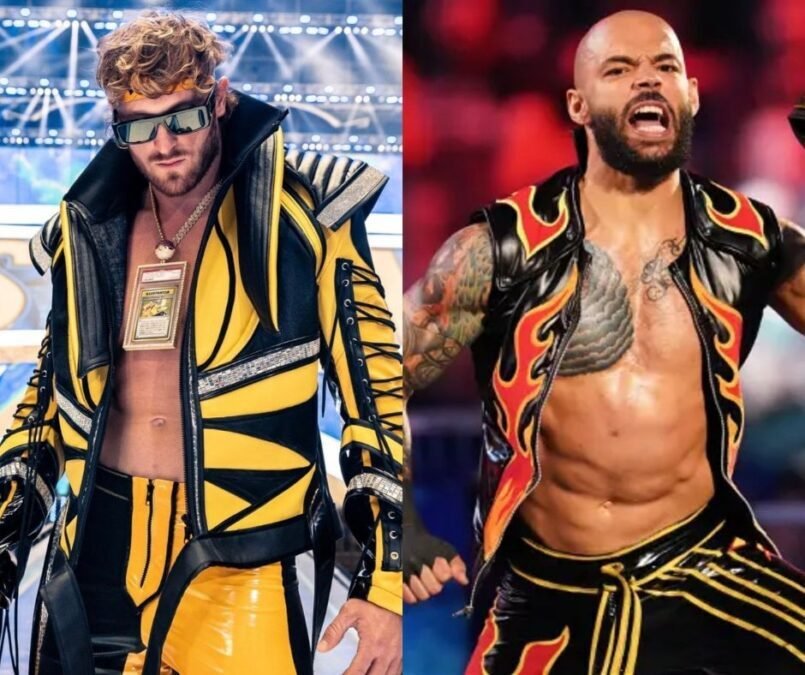 Ricochet vs. Logan Paul
Another feud that kicked off at last month's Money In The Bank was also this one. Except, this happened in the actual Money In The Bank Ladder Match, when Ricochet hit a Spanish fly off the top rope through a table on the outside, which had social media on fire after they barely escaped a catastrophic injury during the spot. Due to this, Logan Paul claimed that Ricochet and everyone else in the match were way too worried about not letting him win, rather than worrying about making themselves win. Logan claimed he had enough of Ricochet and didn't even want to give him a spotlight. But after Ricochet continued to antagonize the social media star, and continued to get the best of him during altercations, Logan had no choice but to accept this match for SummerSlam. Logan Paul then went on to claim that this will be the most viral match in WWE history, and taking into consideration all the crazy things he and Ricochet have done together, starting way back at the Royal Rumble, he may be correct. The question is though, what do these two possibly have up their sleeves that have never been done before? It feels like everyone is just waiting on the edge of their seat to see what insane moment these two will come up with, and we can't wait to see it. Logan promised they'd go viral, we'll see if he's right come Saturday night. This is definitely a great matchup for Summerslam 2023.
WWE Women's Championship: Asuka vs. Bianca Belair vs. Charlotte Flair 
Ever since Asuka put the toxic mist into the eyes of Bianca Belair to steal the Women's Championship and begin her reign of dominance, Bianca Belair has been trying to get her get-back on the champ. But, Charlotte Flair made her return to the blue brand and immediately snuck in front of Bianca and claimed that she should be next in line for Asuka. Suddenly, Asuka started to be able to take a bit of a backseat and watch her challengers fight each other instead of her. While each Bianca and Charlotte could've had a shot to beat Asuka in singles competition, they kept getting in each other's way, and Asuka would walk away relatively unscathed. Due to this, general manager Adam Pearce had enough and decided to put all three women into one match and see who comes out on top. But, the question still remains, will Bianca and Charlotte get in each other's way yet again and allow Asuka to come out on top? It seems like Bianca and Charlotte are on a collision course that's waiting to explode and while they're fighting, Asuka could once again sneak away remaining the champion. So, Belair and Flair better have a plan to isolate the champion, or else the Empress of Tomorrow will reign supreme once again.
Or, will see? See, there is a X-Factor here and her name is IYO Sky. While these women have been fighting over a chance to get the title shot, IYO Sky stands back as the 2023 Women's Money In The Bank holder. And though she hasn't cashed in yet, even though she almost did once, she makes it very clear that she is watching and ready to cash in when she sees fit. Sky even went as far as to predict that she will walk out of SummerSlam as the Women's Champion, hinting that no matter who wins, she will cash in Saturday Night. Could this be a bluff from Mrs Money In The Bank to keep Asuka, Bianca and Charlotte on edge? Or will the Genius Of The Sky make good on her prediction and shock the world this weekend? The interest in this match has certainly picked up thanks to Damage CNTRL's very own.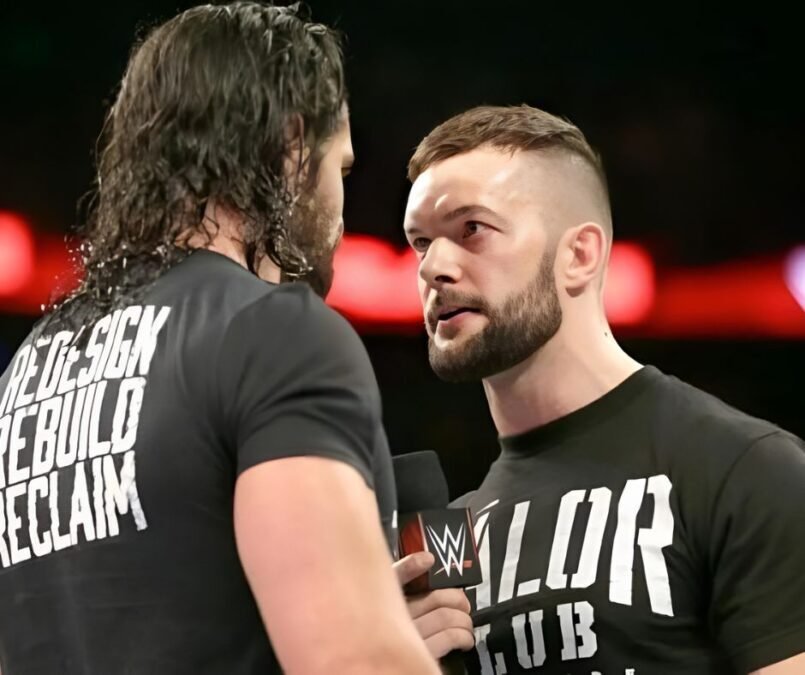 WWE World Heavyweight Championship: Seth Rollins vs. Finn Balor
Judgement Day's Finn Balor is getting a second crack at Seth Rollin's World Championship after the first match ended in controversial fashion. Last month at Money In The Bank, these two battled for the World Title. But, earlier in the night, Finn's Judgement Day stablemate, Damien Priest, won the men's Money In The Bank. So, naturally, Damien was ringside for his partner's big championship match. But as the match started to come to an end, Damien was tempted to possibly cash in his briefcase right there and then, regardless of his partner being in the match. Finn didn't take this lightly and it caused a distraction between the Judgement Day, allowing Seth Rollins to retain his title. For weeks after the event, Finn Balor and Damien Priest weren't on the best of terms. But, Judgement Day's Dominik Mysterio and Rhea Ripley talked them back into being cordial. They eventually apologized and had no hard feelings, but the goal remained the same. By any means, take down Seth Rollins. Finn Balor then demanded a rematch and even had to attack Seth Rollins backstage in order to coerce him into agreeing to the match. Now, it's official. Finn Balor gets his rematch at Seth Rollins World Championship. But still, Damien Priest lurks with his Money In The Bank, and there is a potential for Damien to actually cash in this time and become the World Champion for Judgement Day. A great addition to Summerslam 2023.
Cody Rhodes vs. Brock Lesnar 
In sports, people hate ties. Fans are always wanting there to be a clear winner. So, when Cody Rhodes defeated Brock Lesnar at WWE Backlash, then, Brock Lesnar got his rematch at WWE Night Of Champions where he picked up the win, making this one and one between the two, naturally, a rubber match is needed. Who's the better of the two? We must know. But, Brock Lesnar has played it smart and continued to beat down Cody Rhodes every time they're in the same building as each other, even going as far as hurting Cody and putting his wrist in a cast. Even this past Monday, Brock beat down Cody Rhodes. But, Cody had one last message for Brock, saying that no matter how much Lesnar hurts him, he will show up Saturday and he will bring the pain to Brock, promising to shatter the aura of "The Beast". We'll see if Cody Rhodes can get again conquer Brock Lesnar at SummerSlam and prove that his first win was not a fluke. 
Tribal Combat: WWE Undisputed Universal Championship & Tribal Chief: Roman Reigns vs. Jey Uso
It feels like it's been going on for years now, mostly because it has, Roman Reigns and Jey Uso will clash one more time. Roman Reigns stayed un-pinned since 2019. That was until Money In The Bank last month where Roman Reigns and Solo Sikoa battled Jimmy and Jey Uso in Bloodline Civil War, where Jey Uso pinned Roman Reigns to get the win for his team. Naturally, this infuriated Roman, and just when you thought he was going to pass his Tribal Chief honour over to Jey for beating him, he turned on his cousin. Roman and Solo beat down the Usos and even injured Jimmy Uso, putting him out on the shelf. This left Jey all alone. But, he wouldn't back down. He made his intentions very clear. He beat Roman in a tag team match, so now, he wants Roman's Undisputed Universal Championship. Not only that, he wants to be crowned the Tribal Chief, leader of the Samoa Dynasty and head of the table for their highly decorated wrestling family. Lastly, this will not be just a match, he presents a Tribal Combat match, that was suggested by the elders in their family. Roman was shocked, but now, he had to oblige.
They signed the contract and the match was official. Everything is on the line. The championship, the leader of the family and bragging rights for the rest of eternity. But, what exactly does a Tribal Combat match entail? To the fans, that's unknown for now. Much speculation has occurred on if it'll be a No Disqualification type match, with a possible Samoa-esqe decorum around the ring, or is it something completely different and new. We won't be able to say for sure until the match begins, or WWE explains the rules before Saturday night, but it's sure to be a war. Can Jey Uso do the unthinkable when everything is on the line and defeat the man that has been unbeatable for nearly five years in singles action? The excitement is real with this one!
WWE Summerslam 2023 Final Thoughts
Despite some fun matches being showcased for SummerSlam, there are some clear omissions from the card, such as Rhea Ripley defending her Women's World Championship, Austin Theory vs. Santos Escobar for the United States Title, which was built up and pushed back to happen on SmackDown instead of the Premium Live Event, Trish Stratus vs. Becky Lynch, which is one of the longest built stories being pushed back to Monday Night Raw or any set of Tag Titles from the men or women being missing from the card. The women especially have voiced their concerns about being left off the card, and it's not a good look for WWE. 
Though many are upset about what's missing from the SummerSlam card, hopefully, the event ends up being a good show. SummerSlam has been a staple in WWE for years and years and basically feels like the summer version of WrestleMania. Though the card isn't being built up like that, hopefully, the show surprises everyone and ends up being one to remember. 
You can catch WWE SummerSlam this Saturday at 7 PM EST on Peacock in the United States and TNT Sports in the UK. 
By: Brady Alexander
Also, Read BREAKING: Spence vs Crawford PPV Buys 'At Least' 650k, Could Fall In The 675k Range